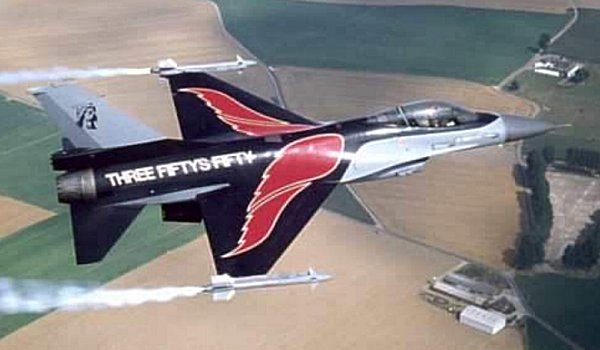 The F-16A Block 10 (short elevators) FA-50, was decorated for the 50 years of the 350th Fighter Squadron of the Belgian Air Force when it was based on Beauvechain.
The aircraft is decorated only on the top, with typical red wings of the 350th (also called: mustaches of Ambiorix ) and the notation: " Fifty's Three Fifty " on the fuselage, the whole on black background. On both sides of the tail it wears the silhouette of the Gaul Ambiorix, the badge of the 350th Squadron.
This very attractive decoration was maintained only a few days and remained discreet and unknown enough by the public.


screen-printed decals (classic decals / no-ALPS) declined on two scales.

1/72 : 8,00 EUR (Sold out) Notify me if available again
1/48 : 11,00 EUR (In stock)
1/32 : 14,00 EUR (In stock)

- (Free shipment from 50,00EUR)



/!\ NOTICE :

If you have problems with cart (only one item in cart),
I recommend to accept or adjust the "cookies" on the "cart page" (- see an example -)
or join your order by Email to get a paypal request

Information : The orders are dispatched within the 7 days after the order.

- This set 1/72 consists of :

- 1 decals sheet
- 1 A4 colored page of instructions (front / back)
- This set 1/48 consists of :

- 1 decals sheet
- 1 A4 colored page of instructions (front / back)
- This set 1/32 consists of :

- 1 decals sheet
- 1 A4 colored page of instructions (front / back)