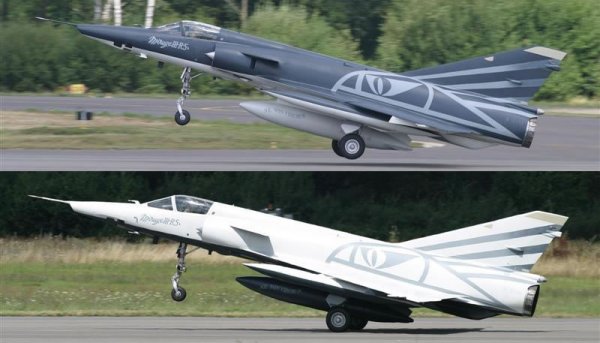 On 2003 the Swiss Air Force retired the lasts Mirage IIIRS.
For this event the aircrafts R-2110 and R-2116 received a same special medium grey scheme applied on mirror, one on Dark Grey background, the second on White/grey; each with negative colors on bottom side.
The result was really fine during close formation flight or when they was on static display.

First screen-printed decals sheets (classic decals / No-ALPS).
this decals set contain all the markings the make the two aircrafts (R-2110 & R-2116).

1/72 : 11,00 EUR (In stock)
1/48 : 14,00 EUR (Sold out) Notify me if available again

- (Free shipment from 50,00EUR)



/!\ NOTICE :

If you have problems with cart (only one item in cart),
I recommend to accept or adjust the "cookies" on the "cart page" (- see an example -)
or join your order by Email to get a paypal request

Information : The orders are dispatched within the 7 days after the order.

- This set 1/72 consists of :

- 1 decals sheet (+1 addition)
- 1 A4 colored page of instructions (front / back)
- This set 1/48 consists of :

- 2 decals sheets (+1 addition)
- 1 A4 colored page of instructions (front / back)