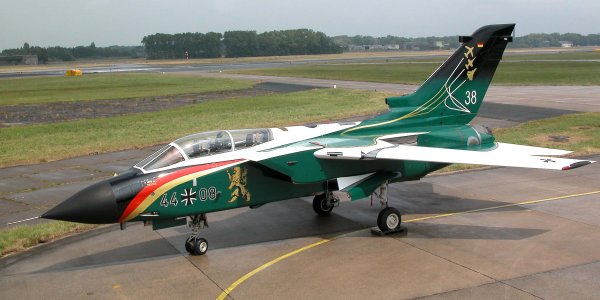 This aircraft have been seen on some Airshows during 2003. It receive this scheme to commemorate the 20th year of service of the Tornado in Jagdbombergeschwader 38 based on Jever AB in North of Germany in the Friesland province, name of the squadron.


First product from Syhart-decals, the 44+08 Tornado is painted in particular colors rare also for a special scheme, this decal sheet permit to try the gold markings printing.
The Tornado have simples forms (geometrics), to design decalson. some poeple sat that it is a "Bomber Truck", it give very good results in specials schemes.

1/72 : 13,00 EUR (Sold out) Notify me if available again
1/48 : 15,00 EUR (Sold out) Notify me if available again
- (Free shipment from 50,00EUR)



/!\ NOTICE :

If you have problems with cart (only one item in cart),
I recommend to accept or adjust the "cookies" on the "cart page" (- see an example -)
or join your order by Email to get a paypal request

Information : The orders will be dispatched from 10th October